Raven: Beauties with Blades – Book 2
Raven, Book 2 in the Beauties with Blades series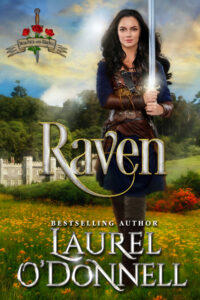 A woman bent on revenge. A man determined to keep a promise. Can love mend their tormented spirits?
Raven Hawke is separated from her sisters. When her father is killed, she is devastated and alone. The only thing she can think of doing is seeking revenge on the man who killed him. But she doesn't realize to complete her goal, she will have to give up her soul.
When his friend dies, Sir Landyn of Winchester vows to him that he will care for his daughter and make sure she is safe. He recognizes the path she is on, having felt the same need for revenge in the past. He knows she is on a deadly course that can only lead to her destruction.
Will Landyn follow her down this dark path or will his love for her be enough to heal her broken heart?
Buy Links –