Alpha Male Blog Hop!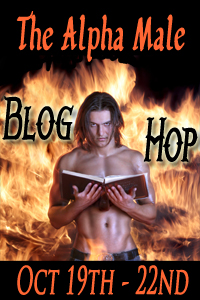 Welcome to the Alpha Male Blog Hop!  Isn't it fun reading what all of these authors think about alpha males?
My take?  They are hot!  In romance novels, the Alpha Males are leaders, they are dominant and strong.  Alpha males stand apart from other men.  They are more capable and more successful.  But that doesn't mean they aren't flawed…  And in need of love.
Starting Friday the 19th and ending on Oct 22nd, over 200 Authors and Bloggers will share their favorite things about those sexy men we know and love.
And while we do that, we are EACH doing a giveaway. Yep. There will be over 200 giveaways on each blog hosted by that Author or Blogger.  I'm giving away a $20 Amazon gift card to one lucky winner!
But that's not all….
We have THREE grand prizes. You as a reader can go to EACH blog and comment with your email address and be entered to win. Yep, you can enter over 200 times!
Now what are those prizes?
1st Grand Prize: A Kindle Fire or Nook Tablet
2nd Grand Prize: A $130 Amazon or B&N Gift Card
3rd Grand Prize: The following Swag Pack!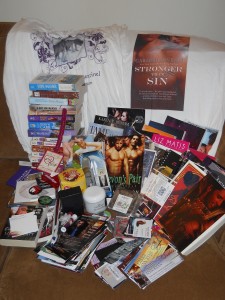 Here's one of my alpha males:
Damien From Angel's Assassin
An Alpha Male Blog Hop?  I laughed at this.  I guess you could consider me an alpha male.  I've lived my life alone, depending on no one but myself.
I'm Damien from Laurel O'Donnell's Angel's Assassin.  I'm an assassin.  I've killed without remorse, because my master ordered me to.  Men, women, children.  I lived life in darkness.  Alone.  Unworthy and unwanting of love.  Nothing mattered to me.  You can't understand how dark I was, how lost.  No one was safe from my blade.  Until my master ordered me to kill Aurora of Acquitaine.  She was so beautiful and so good.  She was kind to everyone, even me.  And she saw things in me, honor, loyalty…  Qualities I possessed only when she was around.
I know you can't understand how life was for me before Aurora came into my life.  But maybe this scene from Angel's Assassin can give you a glimpse.  Prologue from Angel's Assassin
I don't ask for your forgiveness.  I just want you to realize that I'm changed now.  I love Aurora.  And, in loving her, I've found my redemption.
Check out my journey in the book Angel's Assassin.
"Angel's Assassin is a great read. Very well done, Ms. O'Donnell!!" – Amazon Review (originally posted on The Indie Bookshelf)
If you like urban fantasy, try the Lost Souls series!  Only 99 cents each!
"This series is a completely new take on death and the afterlife, with plenty of information so the reader isn't confused, and tons of action to keep you engaged.  Definitely worth checking out." – Cat's Thoughts Review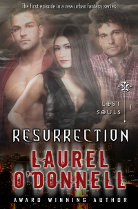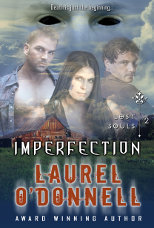 Don't forget to leave a comment and your email to be entered into the drawing for the prizes.