First Knights Boxed Set!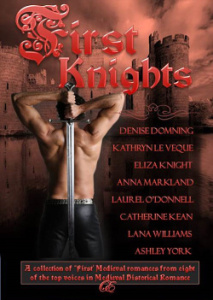 First Knights – A Medieval Collection of First Novels
This is an amazing collection of firsts by eight talented authors!  Specially priced at $1.99, this set will be gone after December 31st!  You don't want to miss this one.
My medieval novel, The Angel and The Prince, is in this boxed set.