Hot New Releases in Historical Romance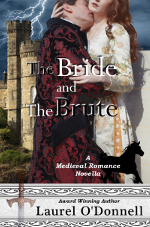 Wow.  Thanks for the enthusiastic response to The Bride and the Brute!
As of today, it has reached #11  in Amazon's hot new releases in historical romance and #61 in the entire hot new releases in romance category.
Your support truly is appreciated.  Thank you!