Royal Christmas 12 Author Hop!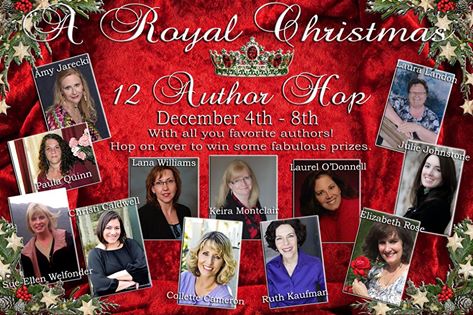 I have a special treat for you from December 4th – 8th.  Prizes, giveaways, excerpts, fun!  I am so honored to be a part of this Royal Christmas Author Hop with such talented authors!  For my giveaway, I'm going to giveaway an Amazon Fire Tablet!
a Rafflecopter giveaway

Good luck!
Don't forget to pick up a copy of my FREE novella, The Bride and the Brute!
Here's a blurb –
Jayce Cullen has been fighting her fear of thunder and lightning ever since she was a child, but nothing could have prepared her for the fury of her new husband. Feeling deceived and betrayed into a loveless marriage, Lord Reese Harrington wants nothing to do with his new wife. Trapped in a marriage with no escape, the beautiful young bride must battle the demons of her husband's past and hope that she can weather the storm his brutish behavior unleashes.
Here's the directions for the Amazon Gift Card prizes!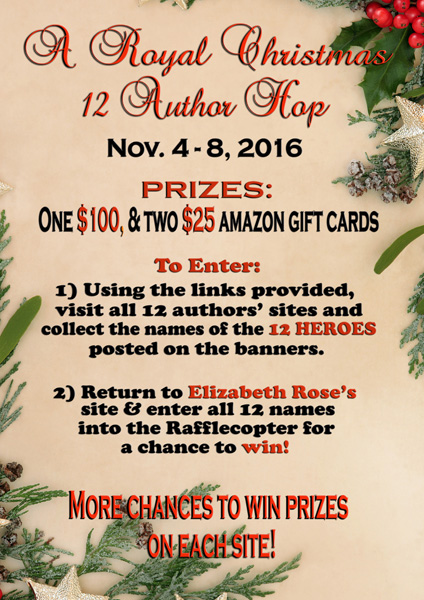 Now, please hop over to each participating author's site and collect the name of their hero and return to Elizabeth Rose's site for a chance to win the Amazon Gift Cards!  Here's the links for the authors –
4) Amy Jarecki
6) Laura Landon
11) Ruth Kaufman
12) Paula Quinn
And now for my hero!  He is the hero from A Knight With Grace!
Here's a quick blurb –
Lady Grace Willoughby defies her father's orders to marry Sir William de Tracy and escapes with a friend. She has no intention of wedding a cursed man, a man ostracized from the church, a man who would only doom any future children they might have to the fires of Hell. She prays for a knight to rescue her.
Excommunicated and outcast for a horrible crime in his past, Sir William de Tracy searches for forgiveness. Marriage has never crossed his mind until Lord Willoughby commissions him to retrieve his fleeing daughter and honor the dying wish of his father by marrying Grace.
But things are not as they seem. And when an assassin tries to kill Grace, William must choose between his soul and the woman he has come to love. Can William and Grace overcome their past and find the redemption and love both are so desperately seeking?
Sound interesting?  Check it out!

Thanks for participating in the Hop!  Hope you have a fabulous Holiday!  Keep reading!